Here's How To
Boost Your Client's Confidence
(Include these slides in your presentations!)
With every other news headline talking about our economy, it's impossible to not think about the impact it will have on real estate.
The truth is: even though the housing market is cooling, it is still nowhere near a normal market.
The question is: do your clients know that?
With the media painting a certain picture, many may be thinking the worst about the market, putting their real estate plans on hold or worse, panicking that we're going to see a housing collapse.
A RECESSION DOESN'T MEAN HOME PRICES WILL FALL
We all remember what happened in 2008, and unfortunately for many of your clients, the words "recession" and "housing bubble" immediately bring back memories of the crash.
However, there are big differences between today's market and the ones leading up to the crash.
Here are the reasons today is nothing like the last time.
Before the Great Recession, the housing market had:
Loose lending standards

An oversupply of homes

Overlapped equity
Today's market looks the opposite with:
Stricter lending practices

An undersupply of homes

More equity
In fact, in four out of the last six recessions home prices still appreciated, and experts project the same for this year's forecast.
Home Price Change During Last Six Recessions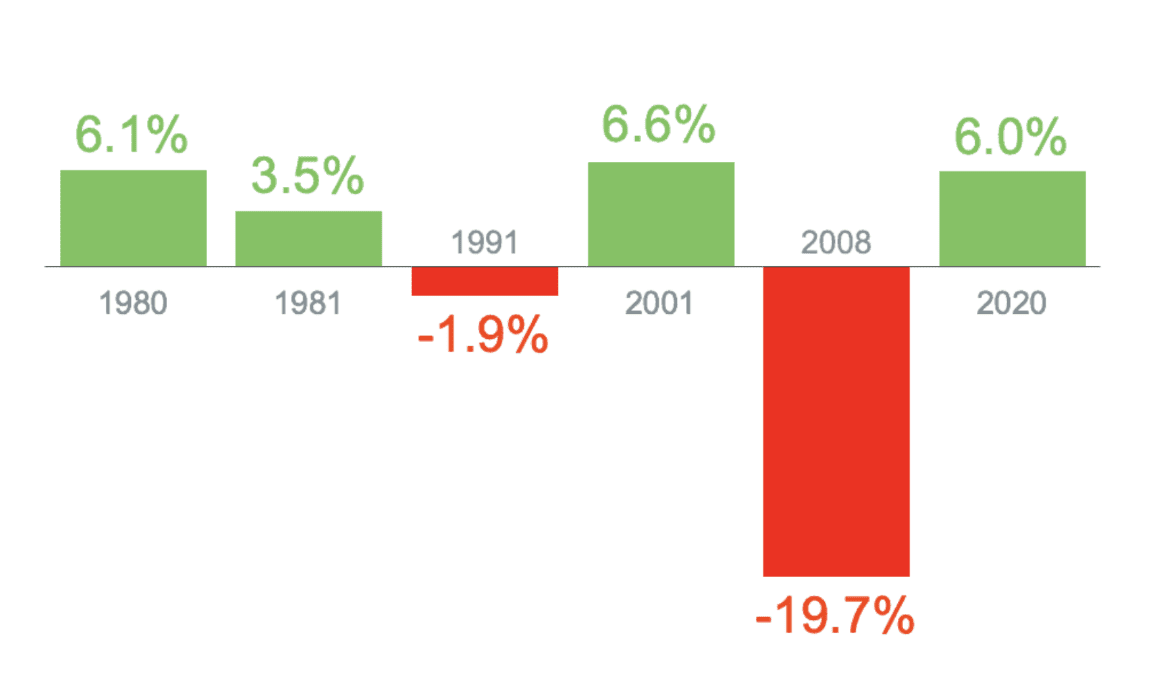 HOUSING EXPERTS PROJECT CONTINUED PRICE APPRECIATION
To drive the point home here's some more fuel to bring to your clients.
While growing, inventory is still low overall. That's why most major housing experts project ongoing home price appreciation in most markets. It will just happen at a more moderate pace moving forward.
Why? Because the amount of homes for sale still doesn't match the demand from buyers.
Showing both buyers and sellers this slide should help clear up any confusion about home prices falling any time soon.
No one wants to see what happened in 2008 to happen again. Making sure that your clients know this is key to building confidence in the real estate market right now.
2022 Home Price Forecast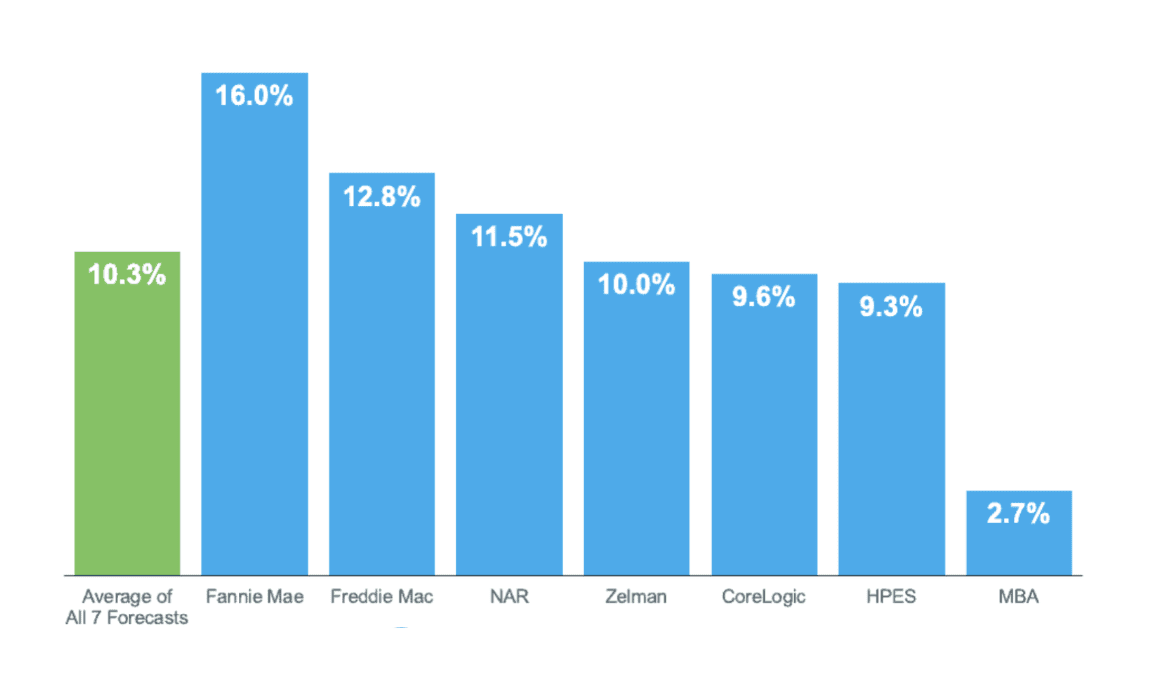 WAITING TO BUY? IT MAY COST MORE THAN THE TIME
As the saying goes, trying to time the housing market perfectly is a bit like playing the lottery.
While we can never truly foresee what's going to happen, we can keep our spheres up-to-date on the latest insights, especially in a shifting market.
And the truth is, with the current unpredictability of mortgage rates and experts predicting continued home price appreciation, buying a home sooner than later may be the better financial decision.
As the graph below shows, even at a more typical pace of appreciation, buyers still stand to make significant equity gains as their home grows in value. Making sure your clients know what's at stake if they delay their plans may be just the thing that helps move them off the fence.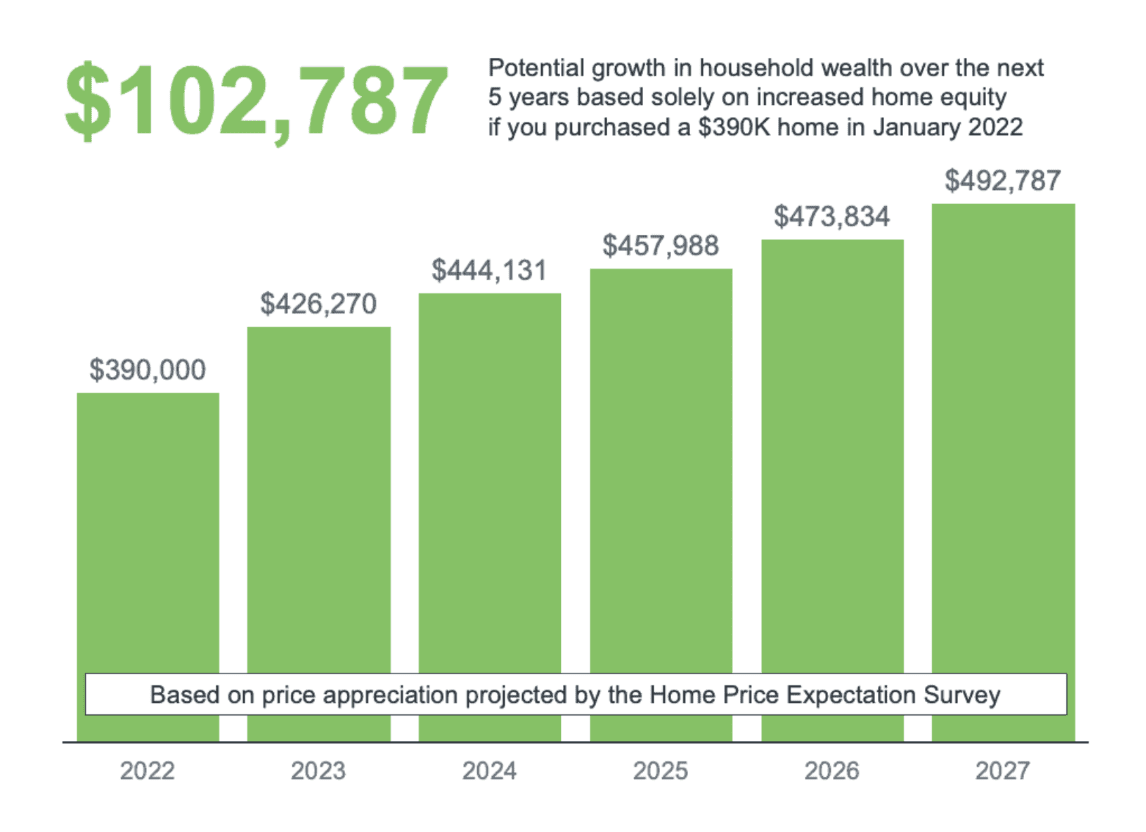 THE SHIFTING MARKET IS GREAT NEWS FOR BUYERS
It's probably one of the biggest questions you're getting right now: should I buy a home right now? The good news is that what was once their greatest challenge may now be their greatest opportunity.
Today, data shows buyer demand is moderating in the wake of higher mortgage rates. Here are a few reasons why this shift in the housing market is good news for your clients with home-buying plans.
Moderating demand is slowing the pace of home sales

The housing supply is finally able to grow which means more options to choose from

Bidding wars have eased in recent months
This is great news for any clients that may have put off their buying plans in the last two years because the market was too hot for them to handle.
The Supply for Home Sales is Growing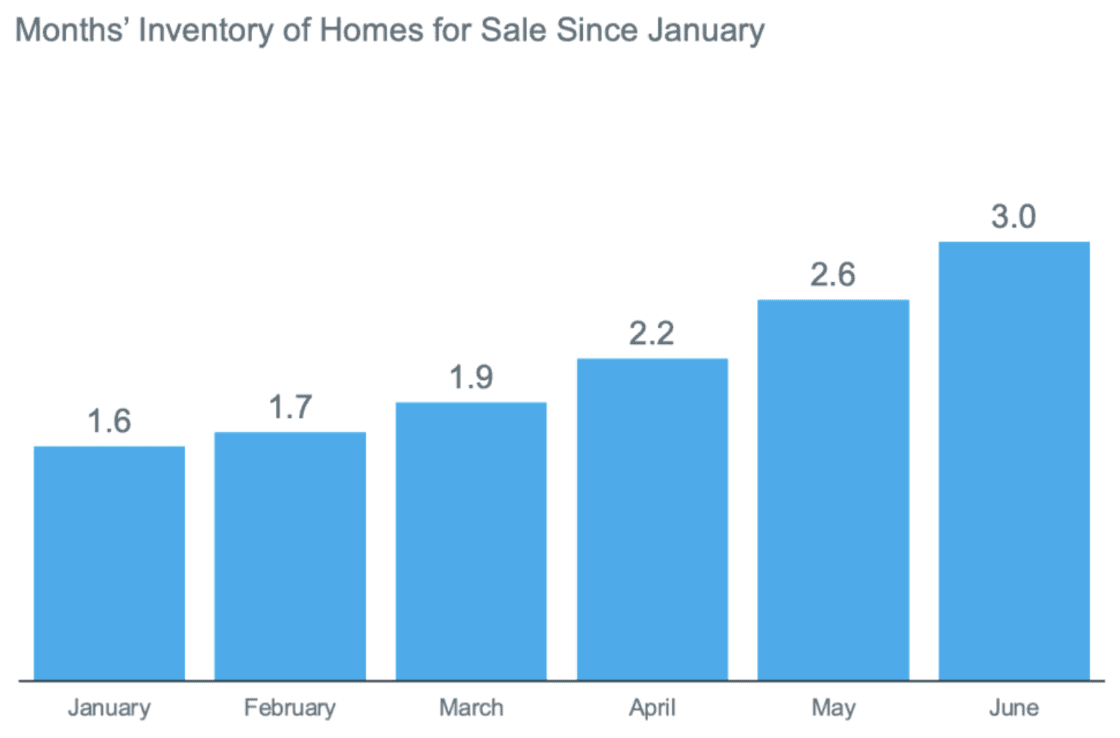 IT'S STILL A SELLER'S MARKET
As there's more and more talk about the real estate market cooling off from the peak frenzy it saw during the pandemic, you may be getting questions about what that means for sellers.
The good news is: it's still a seller's market. Here's why:
Even though inventory is growing, there's still a shortage of homes to meet buyer demand

Conditions are still in the seller's favor

While buyer demand is softening due to higher mortgage rates, homes that are priced right are still selling fast.
When it comes to really explain this to your clients, this quote says it all.
"Overall, the best summary is that we'll move from a gangbuster sellers' market to a modest sellers' market," said Ed Pinto, Director of the American Enterprise Institute's Housing Center.
If your sellers had any doubts about it, this should help clear up their confusion and shed light on the fact that they still very much remain in the driver's seat for the housing market.
Supply of Homes Nothing like the 2008 Crash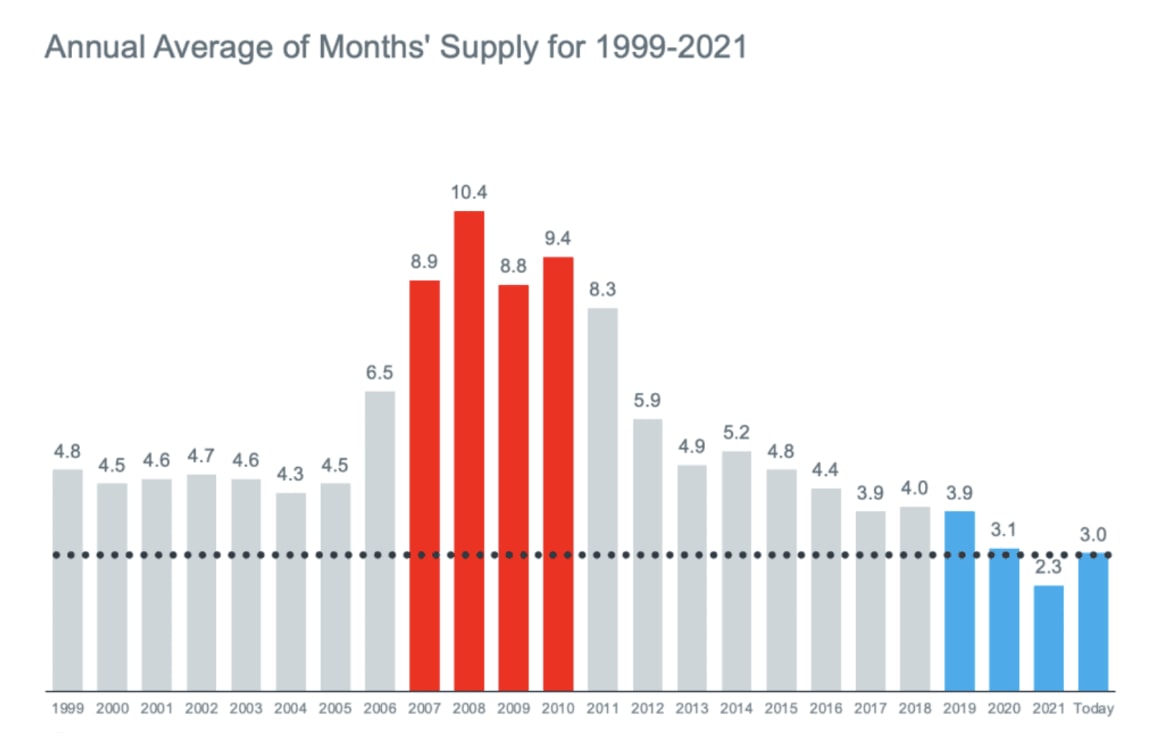 Bottom Line
With information coming from all sides, it's important to continue to step up and be the real estate expert your friends, family and clients rely on.
While the real estate market continues to shift, there is still a lot of speculation about what the future holds. In order to build trust in your communities and calm fears among clients, you need to continue to share the right information in the right way.